We just got the brand new
Lifefactory 16-ounce glass drinking bottles
in, and we love them already! They're the same style as the 22-oz bottles, but they're shorter and have a smaller footprint, which means they fit better in the cup holders in cars. They're obviously a little bit lighter than the 22-ounce bottles, and they have the same great contour in the middle of the bottle that makes them so comfortable to hold.
They come in some new colors, including turquoise, graphite, and raspberry. They also come in royal purple, spring green, and pearl white.
In addition to water, these bottles are great for smoothies and fresh juices because they're so easy to clean.
Our older kids think that these are the perfect size for them, and they love the new colors, too.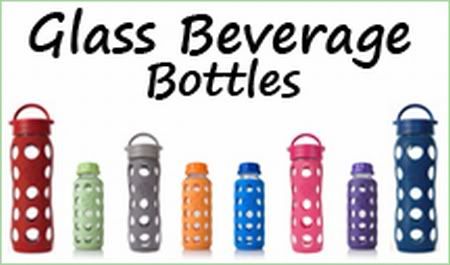 Next up are sippy cup tops for the 9-ounce bottles, which are due out next month. Sports tops for the 16 and 22-oz bottles should be available next March.
*******************************************************************************