The New Flip Top Caps are Now in Stock!
We've waited for so long for these bottles and we're so excited about them that we're offering them at an introductory sale price. Plus, if you order and use the code
flip10
at checkout, you'll receive an additional 10% off! These bottles are brand new and not readily available yet, and we're happy to offer them at a great price! Hurry, this offer will only be available for a couple of weeks!
Check out the new colors
on our site
:
Coffee
(brown),
Grass Green,
and
Peony
(light pink) in the 16-ounce size;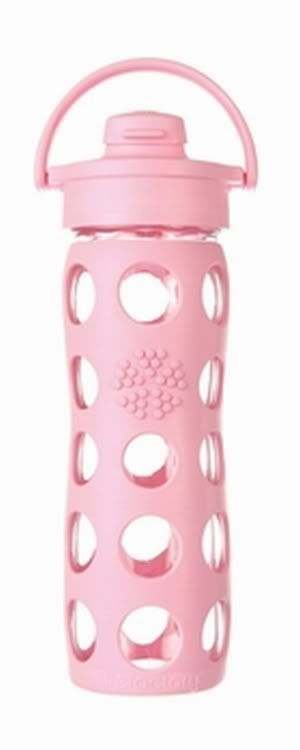 Royal Purple
,
Red
,
Carbon
(dark gray),
Raspberry
(dark pink), and
Ocean
(bright blue) in the 22-ounce size.
In addition, the Ocean, Carbon, and Royal Purple 22-ounce bottles
have hexagon-shaped cutouts in the sleeve,
instead of the traditional round shapes.
The Flip Top Cap collection offers easy on-the-go drinking
from the narrow mouth spout with the convenience of wide mouth access.
The Lifefactory glass beverage bottle contains zero impurities,
while the silicone sleeve makes it practical for carrying anywhere!
BPA, phthalate, PVC, and polycarbonate free.
Silicone sleeve is free of plastics and 100% non-toxic.
All materials are FDA approved.
With glass there is no chemical leaching and no metallic taste.
Wide-mouth bottle makes it easy to add ice, citrus slices, tea bags, and more.
Patent pending silicone sleeve provides a great gripping surface
and helps to prevent breakage.
Bottle and sleeve can be put in the dishwasher together.
Made in the U.S. and Europe.
Check out the Flip Top Caps
here
.
Please Note: The silicone Flip Top seals when closed properly
and should not leak. However it does not
lock
in place
and could be knocked ajar. As a result,
it's not
upside-down, bottom-of-the-bag leakproof.